About us
FleetInsurance.com offers a range of specialist Fleet insurance brokerage services to the UK markets. We have built strong relationships with over 20 leading Fleet insurance providers to bring you exclusive access to deals you won't find elsewhere online.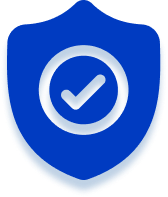 Why use FleetInsurance.com?
At FleetInsurance.com, we're all about putting the customer experience first. As an IT focused company, we've leveraged the use of new, cutting edge technologies to bring a smart, intuitive user interface that takes you on a simple, yet informative quote journey. By providing our users with a broader breakdown of their insurance quotes, our dedicate Van insurance comparison site makes saving time and money a breeze.
FleetInsurance.com is a leading online comparison tool that allows users to quickly compare Fleet Insurance quotes from over 20 premium providers, all at the click of button.
Exclusive Partnerships

We've built long term relationships with each company on our panel based on ratings relating to customer service, price competitiveness and scope of product offerings.
Offline Partnerships

FleetInsurance.com also deals with more complex or specialist Fleet Insurance requirements and has access to deals that you won't find online or displayed on our website.
We've developed a trusted panel of leading insurers
We've teamed up with over 20 of the UK's leading Fleet Insurance brokers and underwriters and have spent time developing long lasting mutual relationships with each and every one of them. We've handpicked these companies because of their ability to deliver exceptional services to their clients whilst being extremely competitive on pricing.
Keeping you in the
loop through our
help centre
Fleet Insurance is a complex product. The landscape is forever changing and it's getting more expensive. Saving money is a priority, but so is being adequately protected from loss, damage, and theft. We provide an extensive source of insurance guides to help you better understand the different aspects of your policy, the addons that you could benefit from and tips for bringing down your premium.
By providing a free, easy to navigate resource centre, we aim to provide our users with information to help them better understand their quote and therefore save money where it really matters. Knowing how you can save money without compromising your level of protection is key to enjoying cheaper insurance.
UK based
call centres
If you have questions, queries, or specialist requirements for your Fleet Insurance, you can call to speak with one of our customer services teams. Even if you just prefer to talk to someone in person, our team are happy to assist with a quote over the phone.