We Compare
Fleet Insurance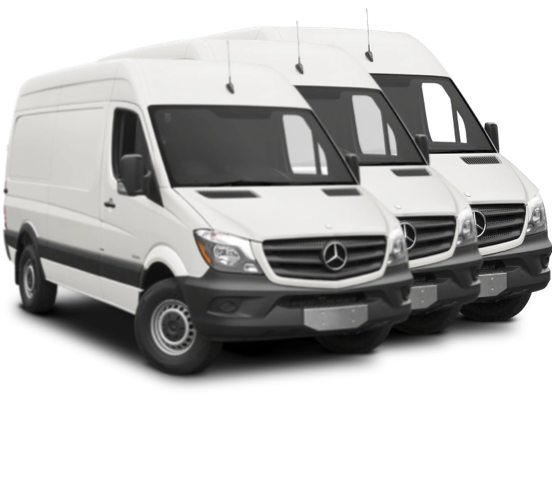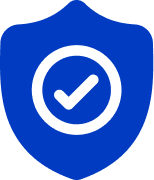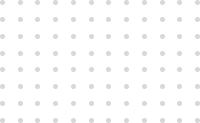 Features
Why compare at FleetInsurance.com?
Fleet Insurance is vital for anyone looking to insure more than two vehicles, especially if dedicated for business or commercial use. Get instant access to competitive deals through our exclusive panel of UK based Fleet Insurance brokers and save money today. Fleet Insurance won't just save you time, it could save your thousands. Compare now with FleetInsurance.com
Quickly Compare Fleet
Insurance brokers online
Full market analysis
Easy to use online
Smart Forms
Get quotes in under 3
minutes
Simple, fast & free!
Client reviews
We've helped thousands of happy customers compare Fleet Insurance
about
What is Fleet Insurance?
A Fleet Insurance policy is a specific insurance product that covers a full fleet of vehicles, usually consisting of two or more Vans, trucks, cars, or motorbikes. Insuring all your vehicles under one policy provides total control, protection, and maximum flexibility over your fleet, whilst providing a quick and easy solution to business vehicle insurance.

With Fleet Insurance, you'll only have one premium to pay, one renewal date to remember and one insurer to deal with. Besides the obvious time saving and administrative benefits this provides, many companies find that they also save a considerable amount of money when covering all vehicles under one policy.

Fleet Insurance can be tailored to the exact requirements of a business with bespoke insurance cover for more demanding circumstances. This can also include additional extras such as breakdown cover, tool insurance or goods in transit cover as well as protection for your personal belongings


Most Fleet cover will require you to have minimum of 2 or 3 vehicles on your policy with a far more flexible amount when it comes to the maximum. As with all insurance companies, each provider will have its own set of policy limitations and exclusions. Using a broker or comparison tool is therefore essential and ensures a full market analysis is being conducted. Make sure you're getting the best possible deal for your individual circumstances and compare Fleet quotes with FleetInsurance.com.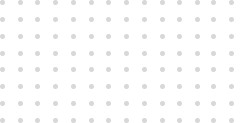 Why compare at FleetInsurance.com?
Dealing with insurance can be a real chore for busy individuals and businesses. FleetInsurance.com work with some of the largest Fleet Insurance providers in the UK to help eliminate the guess work and provide you with the best cost saving options.
Get access to a wide range of quotes and cover options through our panel of over 20 carefully selected fleet brokers to fully understand how Fleet Insurance can work for you. By conducting an in depth market analysis, we're confident that with our competitively priced policy options, we can help save you and your business up to 25%.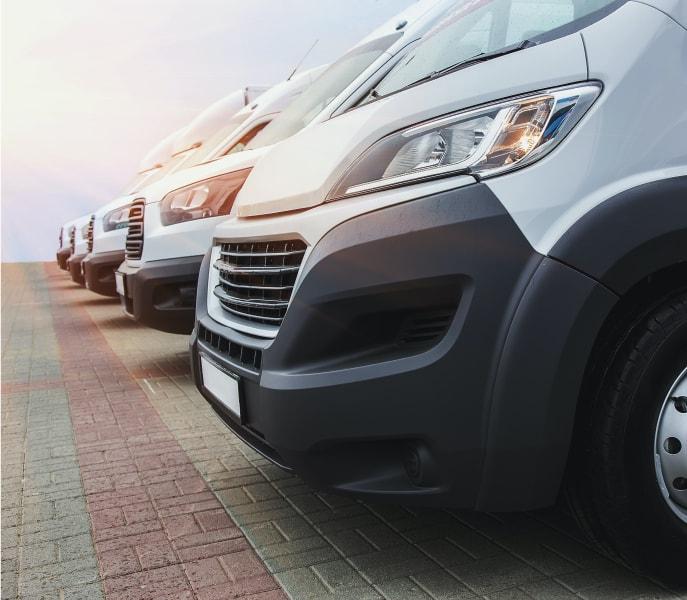 What are the different types of Fleet Insurance?
Fleet Insurance is primarily aimed at businesses but can also be used to cover private vehicles. Anyone that requires insurance for two or more vehicles can benefit from Fleet Insurance. A fleet policy is typically flexible and be easily adapted to the needs of any individual or business.

Fleet cover can be particularly useful for taxi firms, businesses that provide their employees with company cars and courier companies. Most fleet policies can be made up of a mixture of cars, vans, trucks, and motorbikes with some even allowing the addition of trailers, minibuses, or horse boxes.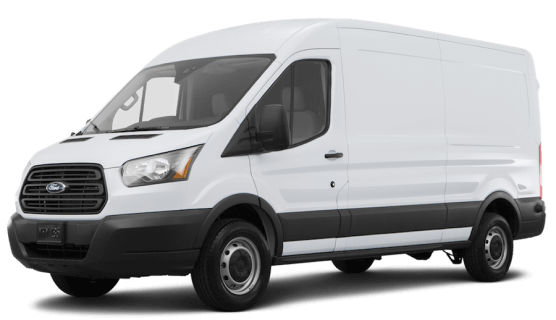 Business Fleet Insurance
Designed for businesses that rely on any number of vehicles for their day to day business operations including company cars, delivery vans, taxis, courier bikes or other commercial vehicles. If any vehicle is used during the course of the working day to attend meetings, make drops, transport goods, or carry passengers, you'll need to make sure its insured for business use. Fleet cover saves time and money while conveniently packaging everything under one policy.
HGV Fleet Cover
Fleet Insurance for an HGV Fleet covers the additional risks involved in longer journeys and bigger payloads. If your in the haulage business, insuring all your vehicles under one policy provides flexible advantages and additional levels of cover you may not get with traditional single vehicle policies.
Family Fleet Cover
Also known as Private Fleet Insurance or "multi-car," family cover allows you to insure one or more vehicles under one policy. Cars, Vans, motorbikes, trailers, horseboxes and even campervans can be combined for ultimate flexibility and maximum cost savings.
Fleet Insurance FAQ & Advice
Fleet Insurance presents many unanswered questions. We've compiled a list of the most frequently asked questions, but if you can't find what you're looking for, feel free to visit our help centre or phone our UK based call centre for more advice.
1. What information do I need to get Fleet Insurance quotes?
Generating quotes from FleetInsurance.com is easy. Using our special online smart forms, you can generate quotes from over 20 leading fleet brokers in as little as 3 minutes, just by entering some basic information:

Business or Personal Information - Well need to get some information about you and any others you want named on the policy. If insuring for business use, we'll also need some information about your business activities.

Vehicle info – We'll need to take some information on the vehicles you want to include under the fleet policy and for what they will primarily be used. Most fleet policies will allow you to add more vehicles at a later time but usually a minimum of three is needed to make it cost efficient.

Type of cover required – While most Fleet Insurance policies will cover any authorised driver, we'll ask what other options you require such as breakdown cover or goods in transit cover.
2. How can I find cheap Fleet Insurance?
There are many ways in which you can help influence the cost of your Fleet Insurance. Saving money is at the forefront of any small business as the cost of insurance is likely to rise as your fleet grows. In order to help bring down the cost of Fleet Insurance, consider opting to insure drivers over the age of 25 and those with clean driving records. Opting for named drivers as opposed to "any driver" policies can also bring down the overall costs and always ensure that you're paying your premiums annually to save on admin and interest fees.
3. Are there any exclusions with Fleet Insurance?
All insurance companies will have exclusions of some description and its important to understand the limitations of your policy to avoid any unnecessary headaches later down the line. Unlike individual policies, most Fleet Insurance will not allow you to build up a no claims bonus, nor will it cover you in the event the vehicle is left unattended or theft by deception.
4. What are the benefits of Fleet Insurance?
Fleet Insurance comes with a host of benefits. In a primary sense, having your entire Fleet covered with one provider, with one renewal date and one premium to pay will not only save you time but is also likely to save you money. The cost of insuring all vehicles separately would most certainly be more expensive overall. Insuring a minimum of three cars is necessary to see the cost benefits that a Fleet Insurance policy can offer.
5. What does Fleet Insurance cover?
In a general sense, Fleet Insurance covers all vehicles named on the policy against loss, damage, and theft. Depending on your policy, you may also have cover in the event of a breakdown, for personal property or for legal fees following an accident. Cover for the contents of a Van will usually have to be taken as an additional policy.
6. What types of vehicles can I insure?
Fleet Insurance can cover multiple vehicles under one policy. This includes any number of cars, Vans, trucks, commercial vehicles, motorbikes, trailers, horseboxes, or campervans. The only exclusion here is that HGV's will need to be insured on a separate HGV Fleet policy .
7. Is Fleet Insurance cheaper than insuring vehicles individually?
In short, yes. But this usually only applies if you are insuring three or more vehicles. For maximum cost benefits, its recommended that you use our online comparison tools to see what works best for your own individual circumstances.
8. How many vehicles count as a Fleet?
In theory, a Fleet policy need only consist of two vehicles. Some insurance companies may require you to have a minimum of five vehicles to be classed as a fleet. In our experience, having three or more vehicles is needed in order to see the cost benefits.
9. Fleet Insurance Classes of use
When it comes to arranging Fleet Insurance, you'll need to consider which class of use your vehicles fall into.

Social, domestic & pleasure
Social use allows you to use the insured vehicles for commuting to and from a single place of business as well as for leisure activities.

Class 1 Business use
Class 1 business use is defined as using the vehicle(s) for your business and professional purposes and allows you to travel during the course of the day to multiple locations.

Class 2 Business use
Class 2 business use is very similar to class 1 in the way that you can travel to more than one permeant location however, class 2 also applies to other drivers named on the policy.

Class 3 Business use
Class 3 use covers all other business activities including delivery drivers and other commercial travel. Class 3 also covers business activities such as the collection of money.
10. What level of cover is available for fleet insurance?
You will be able to choose from three main levels of cover when it comes to arranging a Fleet Insurance policy. However, it's worth noting that some insurers will not allow you mix and match the cover levels for different vehicles while others may only offer fully comprehensive cover for the entire fleet.

Third Party Only
Third party only is the minimum level of cover required by law. It only covers the cost of damage, repair or replacement to other people, their vehicles, and their property. It doesn't cover the cost to fix or replace your own vehicles or personal property

Third Party, Fire & Theft
Much the same as third party only but with the added protection from theft of your vehicles and damage cause by fire.

Fully Comprehensive
Fully comprehensive covers your vehicles in any eventuality, regardless of who was a fault. The insurance company will pay to repair or replace any vehicle in the fleet if its involved in an accident or subject to any kind of damage. This usually includes windscreen damage, theft form the vehicle and protection for personal property however, every insurance company is different, and you should always double check that you are adequately covered to the level you require.
11. What else can Fleet Insurance cover?
Fleet cover is a fairly versatile insurance product. Depending on the requirements of you or your business, you'll be able to add additional cover options to give you Fleet the protection it needs.

Breakdown Cover
Not usually included with Fleet Insurance cover but could prove invaluable to businesses to limit losses a vehicle needs roadside assistance

Goods in Transit Insurance
Additional insurance to cover any goods that are being transported from loss, damage, or theft while in transit.

Carriage of own goods
This can include cover for tools, plant machinery or other equipment being transported against loss, damage, or theft.

Hire & Reward
Covers delivery drivers when transporting goods that they don't own in exchange for payment

Legal Cover
If you need to go to court following an accident, legal cover will help pay the costs.

Employers Liability
Required by law if you have employees and is sometimes included on other business insurance. Check to see if you'll need to add it.

Public Liability
In the event you damage someone's property or cause an accident, public liability insurance covers any compensation claims made against you or your business.